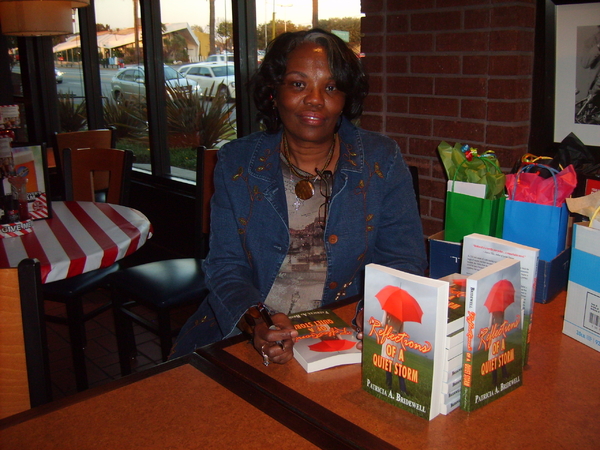 Reflections of a Quiet Storm by Patricia A. Bridewell
Genre: Christian Fiction
ISBN 10-0977939863
ISBN 13-9780977939862
As CEO and owner of a new nursing registry, Pauline Bridges is striving to reach the height of success, and then unexpectedly tragedy strikes. After a near fatal automobile accident, she climbs from the wreckage unscathed, but shortly thereafter, God begins to reveal her past. Pain, once buried deep within, rises to the surface through memories that are revived as dreams and flashbacks. Chronicled in a series of stories, her life unfolds through a long journey; a pathway that unveils many secrets that not even her children had been told.
Visions of the past invade her days and nights as constant reminders of events from childhood through her adult life replay in her mind. Memories of her motherís abuse at the hands of her stepfather, a rape during adolescence, her brotherís stormy lifestyle, and the agony of a marriage that was destroyed by her ex-husband, Namanís infidelity and substance abuse, all drift through her mind. And then there is the shattering memory of the unsolved murder of her former boss, a vice president for a major recording company. All memories that Pauline had chose to forget, but now theyíre back.
Paulineís faith is challenged with not only ravaging dreams and flashbacks, but also with supporting her two adult children through their hardships. The ditch grows much deeper when she learns her friend, Vangie, is having an affair with her best friend, Bethanyís husband, Darryl. Pauline temporarily escapes from revolving chaos by wallowing in her corporate world, with the aim of building a high caliber business, and helping friends and family get through their crises.
Her prayers are answered when Keith Maris steps into her life and opens her heart to feelings and emotions that she didnít know still existed. As their relationship flourishes, he becomes a main support system through the turmoil, and her dreams and flashbacks begin to diminish. When her friend, Bethany, has a mental breakdown after learning of Darrylís affair; she sets out with the intent to confront them. While brandishing a gun, it accidentally fires, striking Darrylís shoulder. Pauline intervenes to prevent what could have become a tragedy. Bethany and Darryl stay married after he ends his relationship with Vangie, Pauline supports her son through his fatherís terminal illness and subsequent death, and also finally discovers the reasons for her daughterís turbulent past relationship with her father.
ďA novel that is based on a true life story.ĒVisit
www.patriciabridewell.com
for book chapter reading and order information.
---------
Author Patricia A. Bridewell is a native of Los Angeles, California. Reading has always had a certain magnetism in her life since childhood. Journaling life experiences as therapy led to her passion for writing. Her notes transcended into the novel, Reflections of a Quiet Storm, to be released by Xpress Yourself Publishing LLC on March 10, 2009. Patricia has multifaceted careers as a registered nurse, adjunct college professor, and CEO of her own company, Bri-John Nursing Services, Inc. She is currently working on her second novel and is a guest writer for two new online magazines-Step Up Sista and Hotlantabuzzonline.com.
Patricia A. Bridewell author of Reflections of a Quiet Storm
Website:
www.patriciabridewell.com
Email: bridern@verizon.net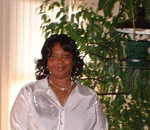 Posted By: EDC Creations
Tuesday, April 14th 2009 at 11:56AM
You can also
click here to view all posts by this author...