Hello and God bless,
I am Pamyla Floyd of Graphite Greetings and I want to t hank you for allowing me a few moments of your time.
Enclosed are 12 samples of my Church Miss You Postcards that I have to offer. They are full color, coated on the front, with a place to write message and place stamp on the backside, which are in black and white.
I did all of the photography or artwork myself. If you have any other questions please contact me pamyla@grphitegreetings.com for more information.
Payment options are cash (Atlanta area only), money order, and paypal made payable to Graphite Greetings.
Shipment based on first class mail, will be added to all out of area orders. Orders within 10 mile radius of Forest Park are free.
The prices are as follows
200 postcards for $139.00
500 postcards for $169.00
1000 postcards for $249.00
I also have over 140 church bulletins, I think that your church/ministry's name would be appealing on your bulletins. What do you think?
Other products I am working on are Christian mailing labels, photobacks, and church photography packages. Please recycle and pass this information on to others.
Although the designs on the Miss you post cards remain the same, they can be customized with your church/ministry name, address, city, state, zipcode, phone and even web address!
Thank you for taking the time to view my products and please keep me and my company in your prayers.
In Christ,
Pamyla Floyd, Artistic Director
Graphite Greetings
** I did not have permission to use churches in my area, to have their names on my work. If your name appears and you would like to have it removed, by all means please send me an email**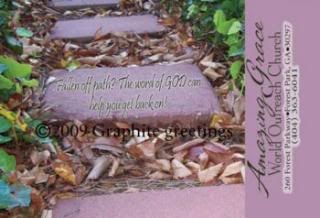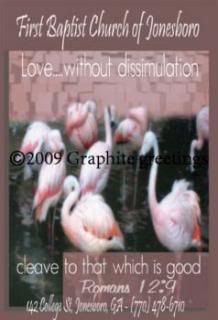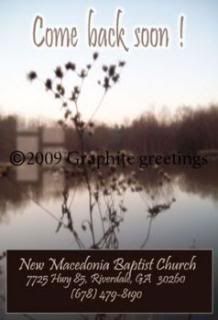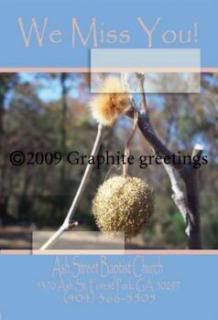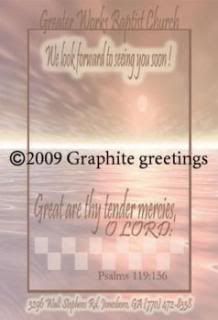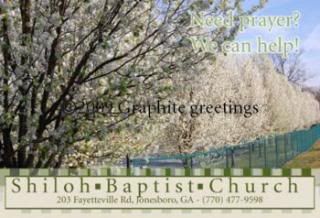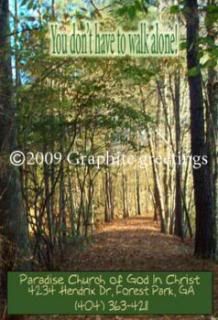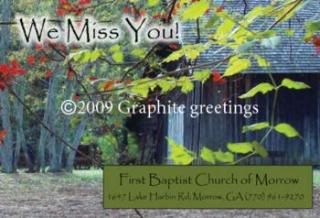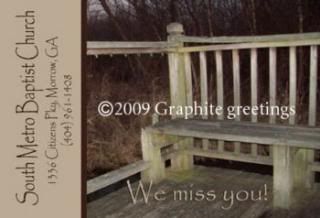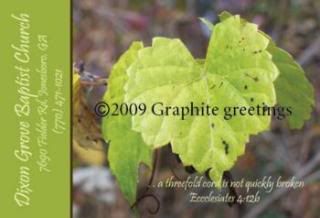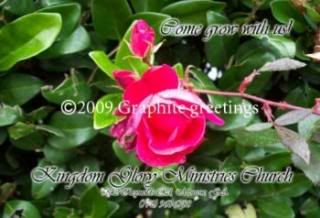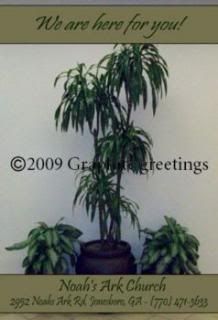 Posted By: Pamyla Floyd
Saturday, April 18th 2009 at 11:29AM
You can also
click here to view all posts by this author...