WOMAN OF GOD, DO YOU KNOW WHO YOU REALLY ARE?
Most of us have not answered the call that is upon our lives, walked in the anointing that is awaiting us and living beneath the maximized blessings of God because we focused on being someone's wife, mother, employee/employer, caregiver...not realizing that our vocation does not define who God says we are. Our self-misidentification has caused us to be sad, disillusioned, frustrated and angry. We blame our husbands/boyfriends, relationships, parents, children, our neighbors, the government, high school guidance counselor...practically everyone, for the itching and stirring within - symptoms of our need to become acquainted with the woman God created us to be.
Ladies get your household settled, call ALL of your girlfriends, gather your pens a notebook and your bible. You will NOT want to miss the empowering, Word the Lord has for you during this conference call! My girlfriend, Minister Barbara Smith, author of From Ashes to Glory, is our guest. Minister Smith is anointed with the gift of teaching the bible and helping those under her teaching to understand its application to their lives.
Join the Wisdom4Wives conference call on Thursday, November 20th @ 9pm EST
Call-in number: 219.509.8222 Access Code: 181039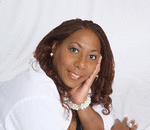 Posted By: Venus Mason Theus
Saturday, November 15th 2008 at 9:00AM
You can also
click here to view all posts by this author...