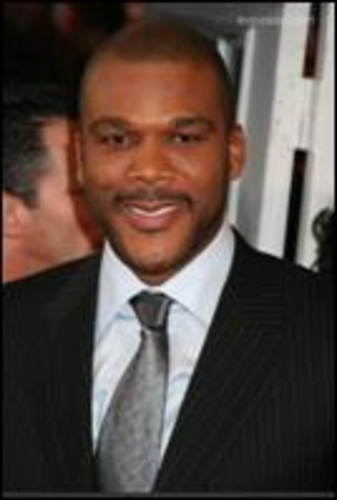 Hosted by Actress Gabrielle Union, "THE BET HONORS" Recognizes the Accomplishments of Tyler Perry, Mary J. Blige, Earvin "Magic" Johnson, B. Smith, Judith Jamison and Congressman James E. Clyburn Inaugural Ball to Support America's Promise Alliance and Washington, D.C.'s Dunbar High School And the Duke Ellington School of the Arts.
New York, NY
-- BET Networks kicks off the inaugural festivities in Washington, D.C., with the second annual BET HONORS on Saturday, January 17 and concludes with BET's first-ever Inaugural Ball on Tuesday, January 20.
Hosted by world renowned actress Gabrielle Union, THE BET HONORS will celebrate legendary songstress Mary J. Blige (Entertainment), groundbreaking filmmaker Tyler Perry (Media), celebrated dancer and choreographer Judith Jamison (Education), businessman, philanthropist and basketball legend Earvin "Magic" Johnson (Corporate Citizen), entrepreneur extraordinaire B. Smith (Entrepreneur), and the Honorable Congressman James E. Clyburn (Public Service). The second annual event will take place at the Warner Theatre in Washington, D.C., on Saturday, January 17 and premiere on the network during Black History Month on Monday, February 9 at 9:00 p.m.*
"We are thrilled to kick off this historic inauguration weekend with the return of THE BET HONORS, a truly inspirational event that pays tribute to extraordinary individuals in our community," said Debra L. Lee, Chairman and Chief Executive Officer, BET Networks. "And it couldn't have worked out more perfectly that THE BET HONORS and the Inauguration are happening within days of each other, as President-elect Barack Obama epitomizes all that we had in mind when we first put this show together. I'm certain that this year's BET HONORS will be even more poignant and powerful than we could have ever imagined."
"THE BET HONORS recognizes excellence in achievement and celebrates inspiration," said Stephen Hill, President of Programming, BET Networks. "Last year's inaugural show had a number of leave-your-seat performances dedicated to our honorees. This year, we're finding new ways to musically pay tribute so look forward to fresh, unforgettable moments. The pride will show."
During the historic weekend and following THE BET HONORS, BET Networks will host its first-ever Inaugural Ball and will air a one-hour special, YES WE WILL! BET'S INAUGURAL CELEBRATION, on BET on Tuesday, January 20. Taking place at the Mandarin Oriental hotel, the Ball will be in support of our next generation of national and local leaders, with proceeds benefiting America's Promise Alliance, the nation's largest non-profit alliance dedicated to the well-being of children and youth founded by Colin and Alma Powell.
Additionally, the Ball will support two institutions that are committed to the education and advancement of today's youth in Washington, D.C. - Dunbar High School and the Duke Ellington School of the Arts.
"As we celebrate this historic inauguration and begin a new chapter in our nation's history, it's important that we stay focused on our most precious resource -- our children and youth," said Alma J. Powell, chair, America's Promise Alliance. "We are deeply honored to partner with BET to raise awareness of the challenges facing our young people -- and applaud those making a positive difference in their communities. We cannot afford to stand still as more than a million students drop out of high school every year."
Posted By: Minister Celeste Kelley
Thursday, January 8th 2009 at 3:19PM
You can also
click here to view all posts by this author...