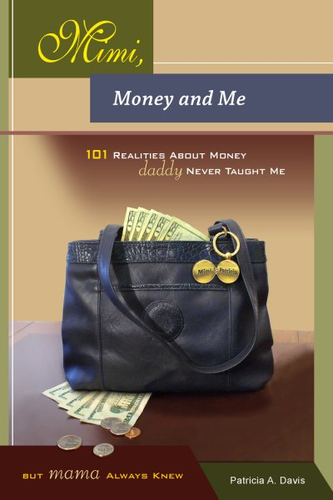 For Immediate Release
Davis Financial Services has announced the unveiling of Mimi, Money and Me-101 Realities About Money Daddy Never Taught Me But Mama Always Knew by Patricia A. Davis. Ms. Davis was inspired to write this book by experiences that started many years ago that she learned from her Mother, Mimi.
Mimi, Money and Me is a wide-ranging, insightful financial guidebook written in simple, easy-to-understand English. It is a practical, no-nonsense introduction to the realities associated with 101 money-related myths, mistakes, misunderstandings, and misconceptions. The book is instructive, entertaining and light-hearted, and is peppered with something called "Mimi-isms"—life and money rules to live by—which the author learned from her Mother, Mimi. Guided by Mimi's teachings and bothered by the realization that so many others have not had the benefit of a parent, teacher or even a friend who could help them navigate around life's financial roadblocks, author Patricia A. Davis has written a primer on money management that takes some of the mystery out of many of the financial speed bumps you might encounter. It offers savvy advice about planning ahead (budgeting and estate planning), navigating the world of credit/debt, real estate, money and relationships, understanding your own financial value system, banking, and insurance. Get your copy of Mimi, Money and Me today!
Patricia A. Davis is the Managing Director of Davis Financial Services and is the Executive Director of Money Matters, Inc., a 501 C(3) non-profit corporation. She is a former corporate financial executive who now teaches and advises individuals nationwide, at all stages of their financial lives.
Davis, a native Washingtonian, graduated, with honors, from Howard University with a B.S. in mathematics and statistics. She also has a Master of Science degree in Personal Financial Planning from Golden Gate University. In 2001, she graduated from the Stonier Graduate School of Banking at Georgetown University. All of her degrees were with high honors. Mrs. Davis is a former White House Fellow and has appeared on radio and television, has done book reviews, and speaks frequently on the topic of financial literacy. Contact her for speaking engagements today! Financial education for ALL is her passion!
Davis Financial Services Publishing
Web:
www.yourmoneywiz.com
Contact: Patricia A. Davis
Phone: 301-249-2261
Email: davisfinancial373@msn.com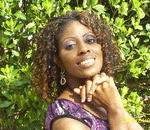 Posted By: Melanie Kelly
Monday, August 16th 2010 at 3:58PM
You can also
click here to view all posts by this author...