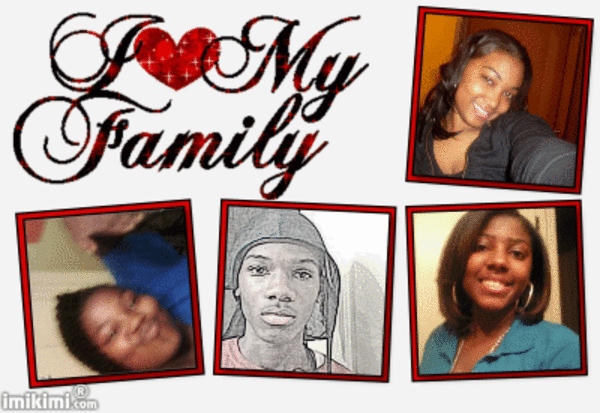 "Precious Babies"
Throughout all my fears, God has wiped away every tear.
With your small body, soft wrinkled skin, looking in your eyes my life really begins.
I counted your fingers and your toes, and then kissed you on your button nose.
God loves me yes indeed, for having blessed me with a precious seed.
I held you near my heart, praying that we would never part.
As I watched you grow, out of you the love continued to glow.
The mystery of you loving me no matter what.
Still makes my heart wonder why me?
I wouldn't give up God's grace, for a million dollars couldn't replace just to view his face.
Yet, while some might frown about my funny taste, silly laugh or different style, your love stayed the same.
When words can no longer describe, how I feel inside.
My body is tired and eyes are weak, remember sweethearts my heart will always speak "I love you".
Thank you Lord for the gift you gave, cause through you it helped who I became.
I've searched here and there without a care.
But through Gods grace He put you there
He opens our eyes to see the gifts inside of us.
The gift of Love is the greatest of them all.
Remember as we journey through this life of mystery.
That it's not about how people feel about ya,
but how we feel about them.
There will be times when we cry, not really knowing why!!!
Yet but no matter what the situation God has the answer.
Building our babies up when they are weak, thus this shall help them make it thru the week. Godís solution is to stop all the personal neglect, throw in some love and respect. For pollution of the mind is satan plan, trying to kill, steal our children if he can. But hold on; grasp the ties because my Savior says ďthey donít have to die.Ē
Put in some peace, where there was fear, know God catches every tear. Stir up the sauce, and sprinkle some love with for extra precision. Then listen to your heart and seek Godís face in this troublesome race. Jesus died not just to be the big boss, but to show that Godís children donít have to be lost.
Often times as mother we can/shall wear many different hats. Children are a gift from God. For his word tells us he hates sin, but loves the sinner. As we know doesnít make mistake, he just cleanup our sinful nature conquences. It shall take faith in this motherís race for when job went thru all that he did. We didnít realize that satan didnít pick job, for satan knows when God is protecting and how God works. Job 1:8 And the LORD said unto satan, hast thou considered my servant Job, that there is none like him in the earth, a perfect and an upright man, one that feareth God, and escheweth evil? As a parent Iíve found that the only true way to train up children is thru the word of God. Yes God has made us stewards over these beautiful gifts. Not gifts he gave to be mistreated, abused, tore down or left to fend in this world of wolves by themselves. We often times allow satan to put fear of being the good parent, theory in our minds. but guess what in Mark 10:18 saysĒAnd Jesus said unto him, Why callest thou me good? there is none good but one, that is, God. So let us look to God for spiritual direction, and the renewing of the mind. As parents we must teach our children to make Godly choices, positive, the right choices. For has given us the freedom to accept Jesus as our personal savoir. Know that God has His divine will He will is coming, going to be no matter what. His permissive will is he then allows things/situations to come forth because we asked. So inclusion ask God for wisdom, knowledge and understanding as he directs one to being a Godly best modeled after the best.
Ms. Terrace Hurston
"The Dynamic Power Of Faith"
Ms. Cherie Amour
Posted By:
Thursday, February 10th 2011 at 1:20PM
You can also
click here to view all posts by this author...